Smiling's My Favorite: Craft Your Own Elf Movie Night Treat Tray
Any other Elf fans out there?! This is one of my favorite Christmas movies to watch each year. And, if I am being real I watch it more than once!
One of my favorite lines of the movie that Buddy says is: "We elves try to stick to the four main food groups: candy, candy canes, candy corns, and syrup." When I took a recent trip to Dollar Tree, a lightbulb went on when I saw these adorable trays that are just $1.
When you are curling up with family and friends for a Christmas movie night, it's always fun to add a little themed element. Last year, I went all out with a Rudolph the Red-Nosed Reindeer Viewing Party, but a movie night doesn't have to be a big production to be themed.
Setting out a few treats with a few decor items can be just as fun served alongside some hot cocoa. And, at a $1, it's also easy enough to create a tray for each family member as well!
What You Need
Red or White Plastic Tray (Dollar Tree)

Cricut and Vinyl or Sticker Letters

Syrup

Assortment of Candy

Candy Canes

Candy Corns (If you are an overachiever)
Step 1: Add the Food Groups to the Tray
I am such a huge fan of my Cricut machine! If you don't have one yet, definitely put it on your list for Santa to bring, or, just treat yo'self! I used white vinyl and cute out each phrase and added it to the compartments of the tray. I used "The Skinny" font in Bold, available for free on dafont.com. If you are looking to wash the tray on a regular basis, look into permanent vinyl. I've found for something like this, as long as it's not too messy, you can hand rinse and it's fine.
If you don't have a Cricut, you can also purchase sticker letters or use a paint marker.
Step 2: Supply the 4 Main Food Groups
Plan an offering of the food groups based on your group size. I decided to skip candy corn— elves eat that for Halloween right?! If you aren't into pure syrup, consider having "breakfast for dinner" and serve pancakes or waffles as well. Cookie cutters are great for making festive shaped pancakes.
This can also just make for a cute centerpiece with the movie if you'd rather snack on more savory snacks like popcorn!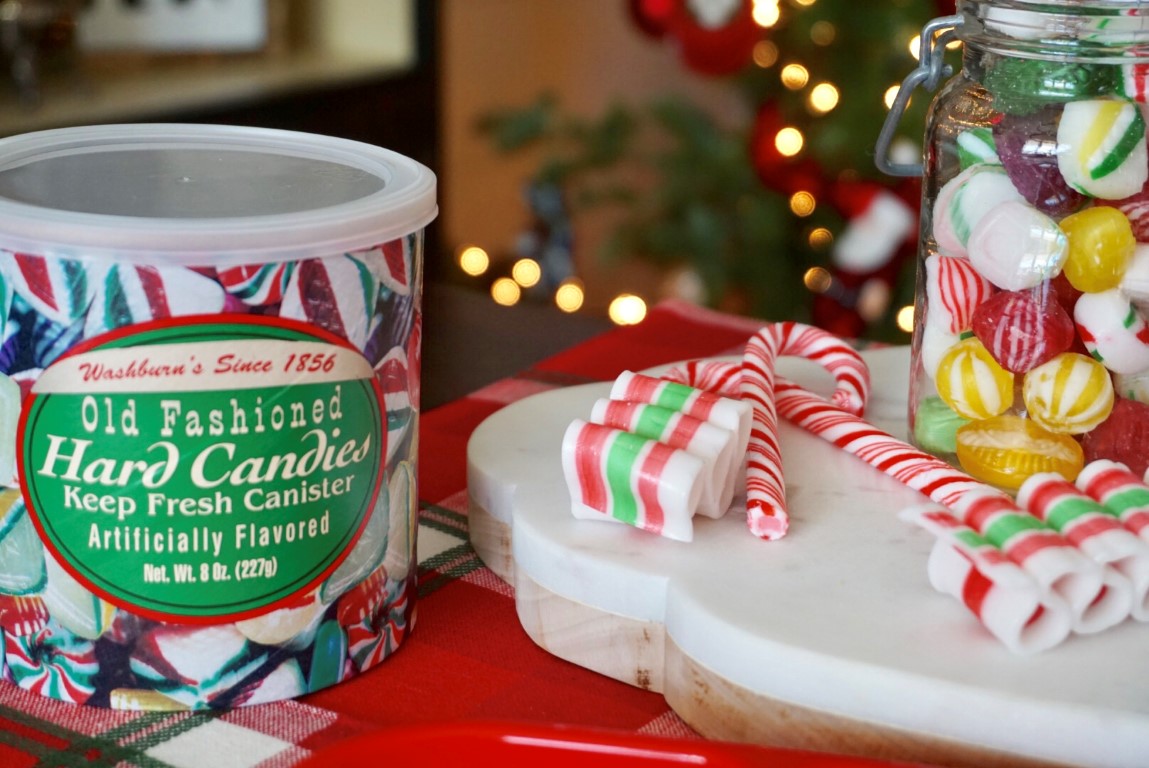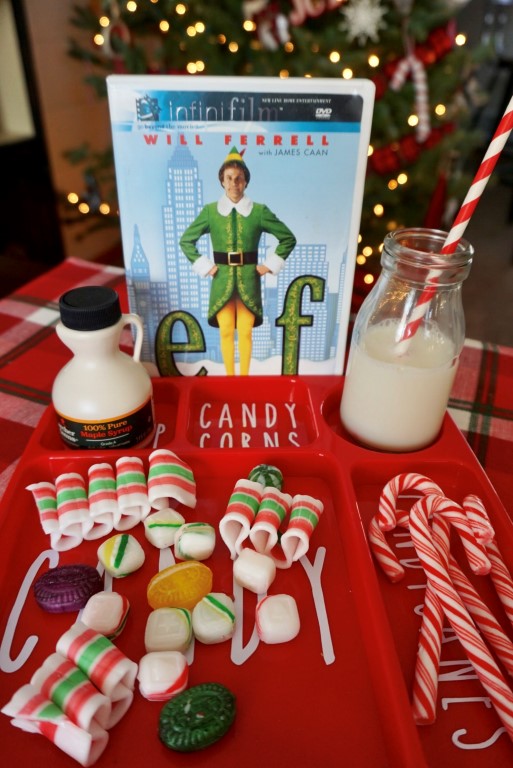 Step 3: Pop in the Movie and Enjoy!
Grab cozy blankets, light some candles or get a fire going, and snuggle up for the movie!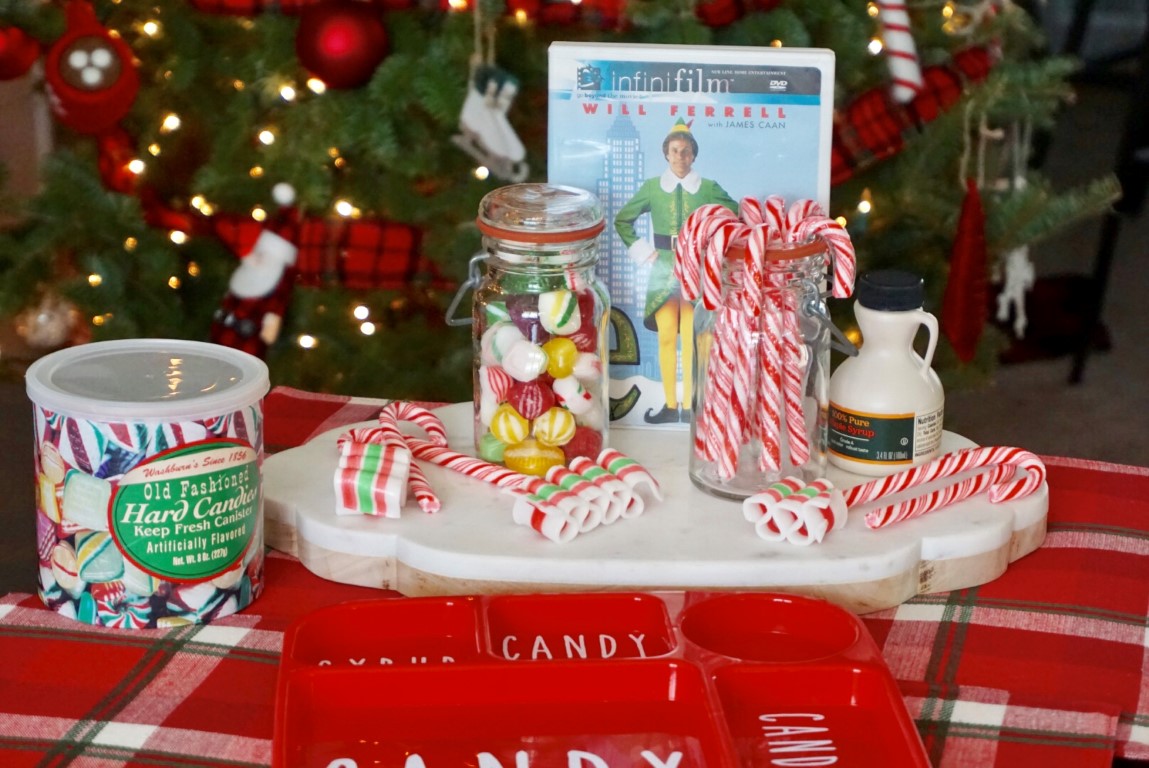 This post contains affiliate links, which means we may receive a commission if you click a link and purchase something that we have recommended. While clicking these links won't cost you any extra money, they will help us keep this site up and running!
Pin for later: